Sex Education has started to broadcasting in last year. The UK-made Netflix show Sex Education is a modern youth comedy that leaves the same. The series is the first serious trial of creator Laurie Nunn after her short films. Yet the series has a fresh perspective and craftsmanship. Sex Education season 2 was released recently.
The series, starring Gillian Anderson, Asa Butterfield, Ncuti Gatwa and Emma Mackey, the first in this series, is a true mass acting performance. Let's review Sex Education season 2 review!
Story
Sex Education takes the main story from familiar youth comedies. It uses these stories as an area where today's sexuality and gender discussions can take place. In this context, Sex Education does not only offer a rebellious opinion on sexuality and gender roles, but in the world of 2020, at least its opinion declares that its funeral has already been removed.
What happened in Sex Education last season?
In the first season of the show, we meet Otis from our charecters. Otis is a 16-year-old teenager living with his mother in a lovely town far from great cities in England. When he was a child, his father and mother divorced and He grew up without his father. Her mother is an independant woman who refused any regular relationship after her marriage and a qualified sex therapist of her job.
Otis, who goes to Moorfield like all of his peers in the city (a fictitious school), almost has no friends, except his childhood friend Eric, who has a much safer character than he was. One day, Otis's life changes when it comes to an coincided that incident at the school.
It opens another door for Otis during the first season, where only his mother has learned about the psychology of sex and sexuality by following his therapy sessions. He decides to apply sex therapy to other students who are new to school sexuality with the advice of Maeve. For a small fee of course.
There is only a small problem. Otis has a sex phobia! Thanks to this business idea, we meet Maeve, an incredibly smart, notorious feminist who has come from a completely different social environment, has grown almost alone, and has not heard from his brother for months.
There are very few spoiler!
In the Sex Education season 2, it continues from where we left our characters. The relationship between Otis and Ola continues in the series opened only a few months after the first season. Otis, who has sex phobia due to her traumatic childhood in the first season, is now a little more peaceful with her own body. Maeve, on the other hand, feels the kind of feelings he never feels at first about Otis, and is jealous of his relationship with Ola from a far.
Minimal Review
Sex Education continues to touch upon events that were imposed on us in the second season of life, which were imposed to be perceived as extraordinary events in the ordinary course of life, but which were extremely ordinary in human life.
Basically, it shows how young people in adolescents are concerned about sex, while the adults are insensitive to this great concern that can cause many psychological discomfort. At the same time, the discrimination of women by homosexuals demonstrates the emotional relations of such youth not to be found in such series of youth — for example, gay love — in a very normal flow.
Due to fiction, the balance sometimes seems unnatural in romantic relationships between characters. Sex Education, once again proving that it is one of the best works of the last two years, whether it can convey the concepts that it has opened up to the discussion to its viewer without breaking the composition in its narrative, and that it makes the story that seems to be passing in a parallel universe credible by underlining the ideal in an intellectual context.
It should be noted that the story proceeds very satisfyingly for those who enjoy guilty pleasure from the youth series, at least like the author of these lines, and the heart-breaking moments of couples such as Otis-Maeve, Eric-Adam, Jean-Jakob progress unitary with the merits of the series.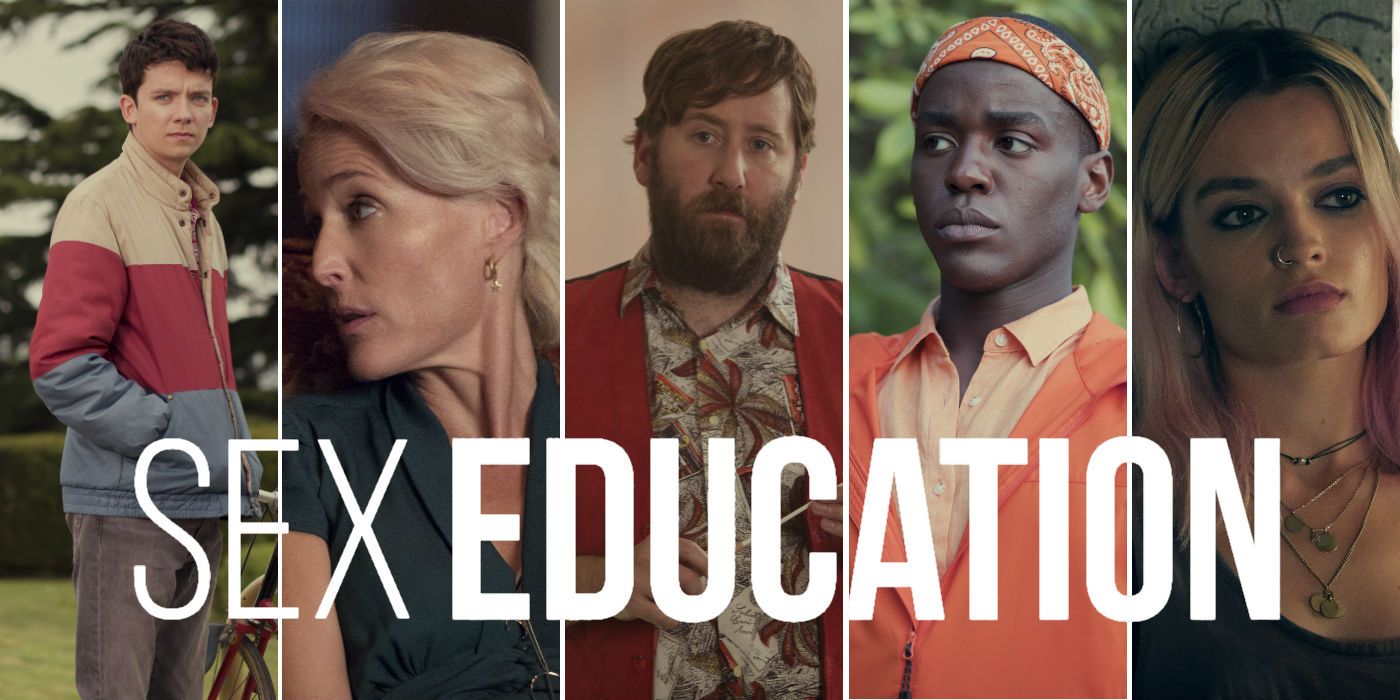 In addition, the emotional burden that Emma MacKey played in the role of Maeve and her performance in both seasons are truly mind-blowing. It is also possible to say a similar thing for our queen Gillian Anderson, who played Ncuti Gatwa and Jean, who played Eric for the second season. Asa Butterfield, who plays the role of Otis, reveals a fantastic character that proves that she is one of the best cast selections in the series.
Sex Education seems to be with us for a longer time.