History of Sabrina
Last year, Netflix created a selection of original contents for Halloween. Sabrina, who came into our life in the 90's, also there is featured a new version of the Sabrina and The Haunting of The Hill House in that collection. Sabrina the Teenage Witch started in 1996 and continued in various channels until 2003.
In the 90s, while Sabrina's comedy elements came to the forefront, Netflix's Sabrina featured fear and political implications.
Sabrina, created by Roberto Augirre-Sacasa, is a adaptation of an Archie comic book. Unlike the Sabrina show in the 90's, Netflix original Sabrina is moving like a comic book. The Riverdale series, written by Aguiree-Sacasa, is also in the same universe.
Storyline of Sabrina (Netflix)
During the first season, Sabrina, half-person half-witch. She was forced to choose one of two worlds on 16th birthday. Either she will choose the world of her family's witch and go to the Academy of Unseen Arts to break all her ties with the mortals or choose her friends' human world to give up her powers of witchcraft. Sabrina, however, is a young woman questioning every rule against her. And by age, she is going through a period of rioting each event. So it's not easy to deal with Sabrina and force her to take on a number of elections. The series proceeds as follows that: She was a law unto herself.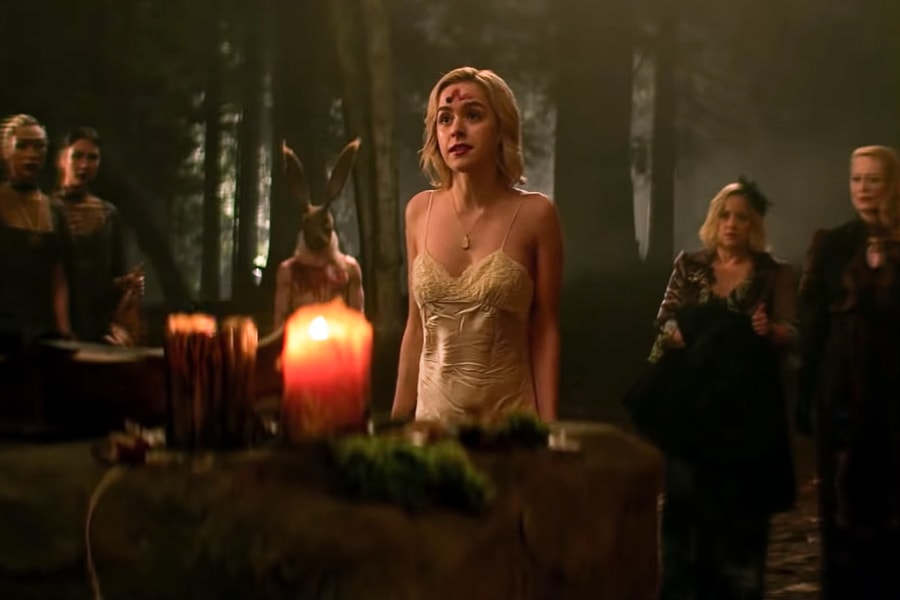 Ambiance 
Let's talk about the atmosphere, the design of the scene and the shots. What is expected of a horror series is what Chilling Adventures of Sabrina has given it. Music, foggy and dark-space designs, characters' clothing and even sounds are almost perfect for the theme of the show. We can see that the scenes are filled with abundant satanic elements when they are examined in detail.
If you love – like me – watching something about teens and also about Witchy, you will love this series. Yes, it can't be perfect, but it's not definitely bad. Also, it is my favourite show.
Good News!
Netflix has announced that season 3 of Chilling Adventures of Sabrina will arrive on Friday 24th January 2020