The highly anticipated The Walking Dead: World Beyond release date has been announced. It was also announced how many seasons the series will last.
TWD spinoff Walking Dead World Beyond's release date has finally been announced.
TWD: World Beyond: Story
AMC shared another piece of information with this release date. The channel announced that World Beyond will last only two seasons. Especially recently, this way that content producers frequently use, creates the possibility that the series will proceed better.
The introduction of the new Walking Dead adventure, which is announced with other productions of AMC, is as follows:
The Walking Dead: World Beyond will feature two young female protagonists and focus on the first generation to come-of-age in the apocalypse as we know it. Some will become heroes. Some will become villains. In the end, all of them will be changed forever.

The Walking Dead: World Beyond premieres Sunday, April 12 at 10/9c on AMC.
The Walking Dead: World Beyond Cast
Who is in The Walking Dead: World Beyond Cast?
TWD: The names at the beginning of World Beyond are Scott M. Gimple, who is known for Ghost Rider 2, and Matthew Negrete, who has also produced and written for the original The Walking Dead. The series actors include Aliyah Royale, Alexa Mansour, Annet Mahendru, Nicolas Cantu, Hal Cumpston, Nico Tortorella and Julia Ormond. Produced and distributed by AMC Studios, the series is directed by Gimple, Negrete, Robert Kirkman, Gale Anne Hurd, David Alpert and Brian Bockrath.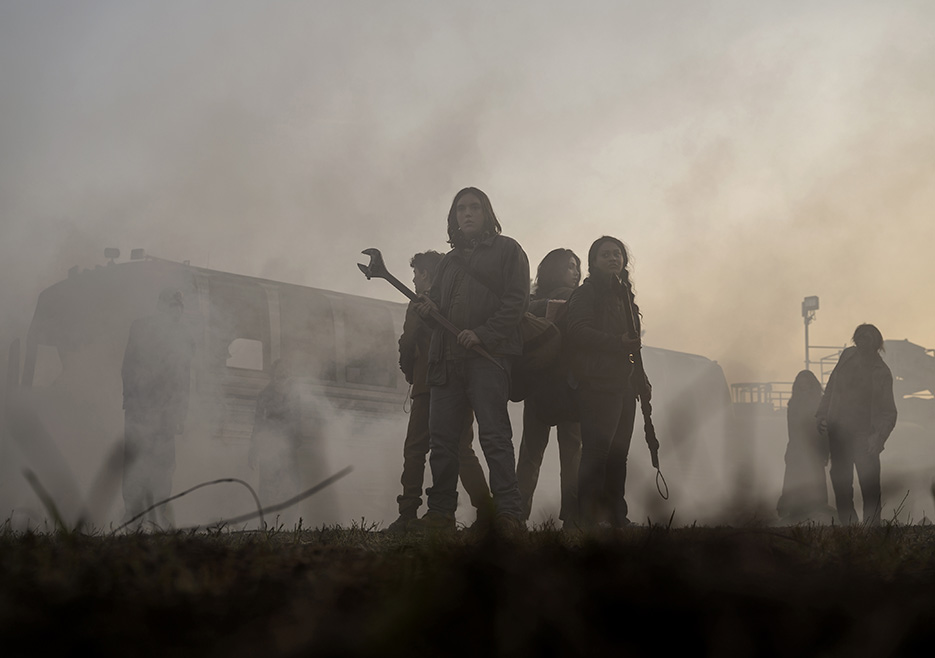 When will The Walking Dead: World Beyond begin?
The series will be released on Sunday, April 12, at the AMC after the 10th season finale of The Walking Dead.
The original TWD started in 2010 and its first seasons attracted worldwide attention. But as the seasons lengthened, the interest in the series decreased. 5 years after The Walking Dead, the 5th season of the Fear the Walking Dead series, which came in 2015, was completed in the past months and preparations for the 6th season continue. Finally, let's mention that a movie project that Rick Grimes will return to is also on the way.